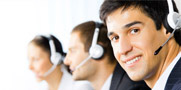 Hotline:
86-532-80999854
Email: 86-532-68067870
Phone: 86-18653228838
Address: Add: Yanjialing Industrial Park, Tongji Office, Jimo, Qingdao, Shandong, China
大负压真空覆膜机
FB2 Vacuum membrane press machine
Technical Parameter
| | |
| --- | --- |
| Overall dimensions | 9700*1830*1800mm |
| Worktable size | 1300*2600mm |
| Max processing high | 60mm |
| Total power | 29KW |
| Voltage | 380V /50Hz |
| Actual power consumption | ≈13KW/h |
Brand of machine electrical components
| | |
| --- | --- |
| Air switch | Chint Group |
| Heating AC contactor | LS |
| All AC contactors except heating | SIEMENS AG FWB |
Characteristics:
1.The worktable has thickened the airtight chamber and bottom plate to make the machine more stable and safe.
2.The heating method is to use five mirror stainless steel to form the aluminum bar to reflect heat and light. Through the intelligent temperature control meter PID control, the accuracy of temperature can be effectively controlled and the residual temperature can be avoided.
3.The machine has point suction function and automatic blowing function.
4.The silicone plate mode can be opened to avoid manual operation of inhalation and deflation when the silicone plate is used to cover PVC film.
5.The adsorption mode of the worktable is double φ 32 stainless steel suction pipe, special airtight chamber & negative pressure chamber.
6. The transmission mode of the worktable is to avoid the displacement of the small drawer board when the worktable is started or stopped by the company's characteristic transverse rack & frequency converter deceleration brake.
Function:
This machine can cover all kinds of PVC film on furniture, cabinet, craft door, decorative wall panel and other panel furniture. It can also be used for heat transfer printing, veneer, leather bag, splicing sliding door, fireproof board and other kinds of pasting work after adding silicone board.
The next one: no record
An article:no record