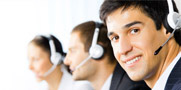 Hotline:
86-532-80999854
Email: 86-532-68067870
Phone: 86-18653228838
Address: Yanjialing Industrial Park, Tongji Office, Jimo, Qingdao, Shandong, China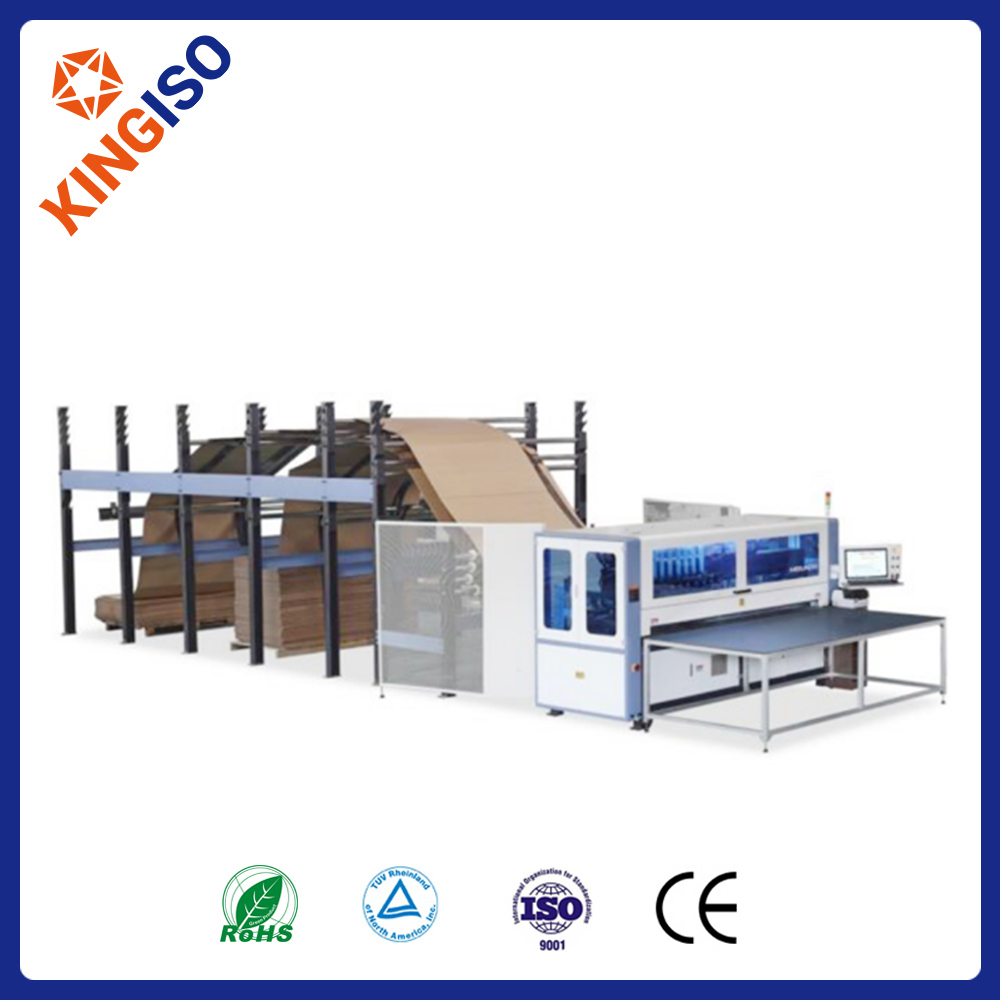 KICC-250D CNC Custom Carton Cutting Machine
Technical Parameter:Carton Cutting Size Carton width200-1200mmCarton length400-2500mmCart
Hotline: 86-532-80999854
Fax: 86-532-68067870
Email:mike@kingiso.com

Technical Parameter:
| | |
| --- | --- |
| Carton Cutting Size | |
| Carton width | 200-1200mm |
| Carton length | 400-2500mm |
| Carton thickness | 25-600mm |
| Corrugated paper specifications | |
| Single-layer corrugated / double-layer corrugated | thickness/2.0-7.0mm |
| Corrugated paper in raw material area | |
| Corrugated paper stacking quantity | 1-6(pile) |
| Corrugated paper stacking range | 800-2500/mm |
| Cutting Speed | |
| Max horizontal cutting speed | 90m/min |
| Max vertical cutting speed | 90m/min |
| Servo motor configuration | |
| Horizontal cutter motor power | 400W |
| Vertical cutter motor power | 400Wx8 |
| Feeding motor power | 3KW |
| Material selection motor power | 750W |
| Total power | 7.5KW |
| Production Efficiency | 4-8pcs/min |
| Air pressure | 0.5-0.6MPa |
| Overall dimension | 15000x3800x3000mm |
| weight | 3000kg |
Main parts:
1. The fuselage is solid and heavy structural steel, which is annealed to relieve stress.
The rack and pinion are made of grinding-grade high-precision materials, and are hardened after heat treatment.
2. Relay: Schneider;
3. Sensor: OMRON / AirTAC;
4. Low-voltage electrical and pneumatic components: Schneider;
5. Servo motor: High-precision Haichuang absolute servo motor (Avoid turning back to the origin);
6. Inverter: Taiwan Delta;
7, linear guide, ball screw: Taiwan HIWIN;
8. Gear rack: Taiwan JT.
Feature:
1. The disc flat knife replaces the saw blade, which has a long service life;
2. Indentation cutting without dust, no need for dust collection system;
3. The cut of corrugated paper is smooth after cutting;
4. Constant gap ensures no contact between the cutter and the all-steel backing plate, and the mission life is long
5. Horizontal-cutting knife:
Horizontal cutter shaft: 1 shaft;
Horizontal cutting knife: 1 standard dashed cross-cutting knife; 1 standard cutting knife
Vertical knife:
Vertical knife shaft: 1 shaft;
Vertical knife: 6 standard dotted crimping blades; 6 standard cutting blades, of which 1 is a fixed trimming blade and the other 5 are servo-controlled6. Corrugated paper continuous and efficient processing.
Attached tool layout:: International standard carton:
Operation System:
1.Windows system;
2. Professional operating system for packaging line;
3. (Higerman / PA system) German technology;
4.19-inch high-definition capacitive screen;
Device data read mode:
1. Comprehensive management information of the software docking factory (such as two-dimensional code, bar code);
2. The software receives the data from the measurement station;
3. Read quasi-formatted XLS files;
4. The operator inputs the data directly.
-Soft key functions
Appearance characteristics:
The design looks simple and generous, and the internal combination is compact and reasonable.