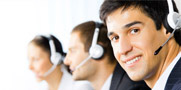 Hotline:
86-532-80999854
Email: 86-532-68067870
Phone: 86-18653228838
Address: Yanjialing Industrial Park, Tongji Office, Jimo, Qingdao, Shandong, China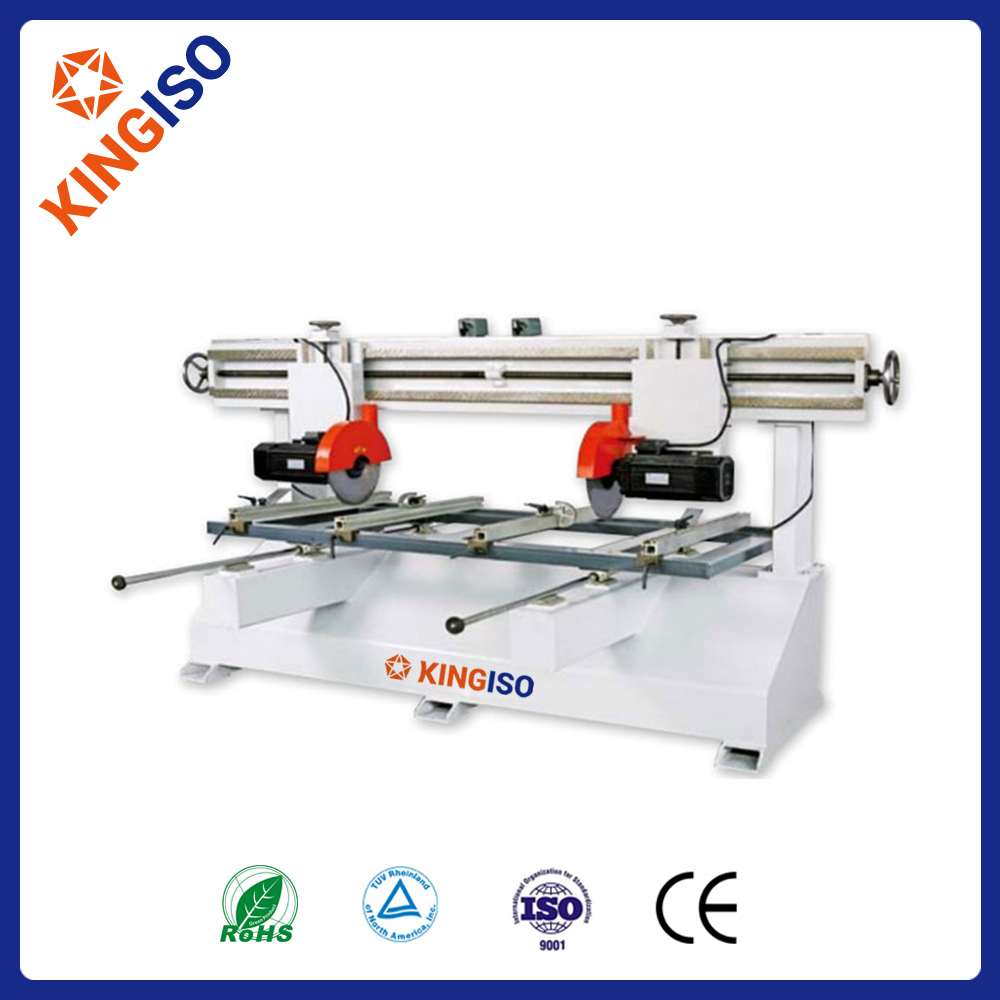 KHD7625 Double End Saw With Vertical Spindle
KHD7625 Double End Saw With Vertical SpindleTechnical parameter:Max. Working width2500mmMin. Working
Hotline: 86-532-80999854
Fax: 86-532-68067870
Email:mike@kingiso.com

KHD7625 Double End Saw With Vertical Spindle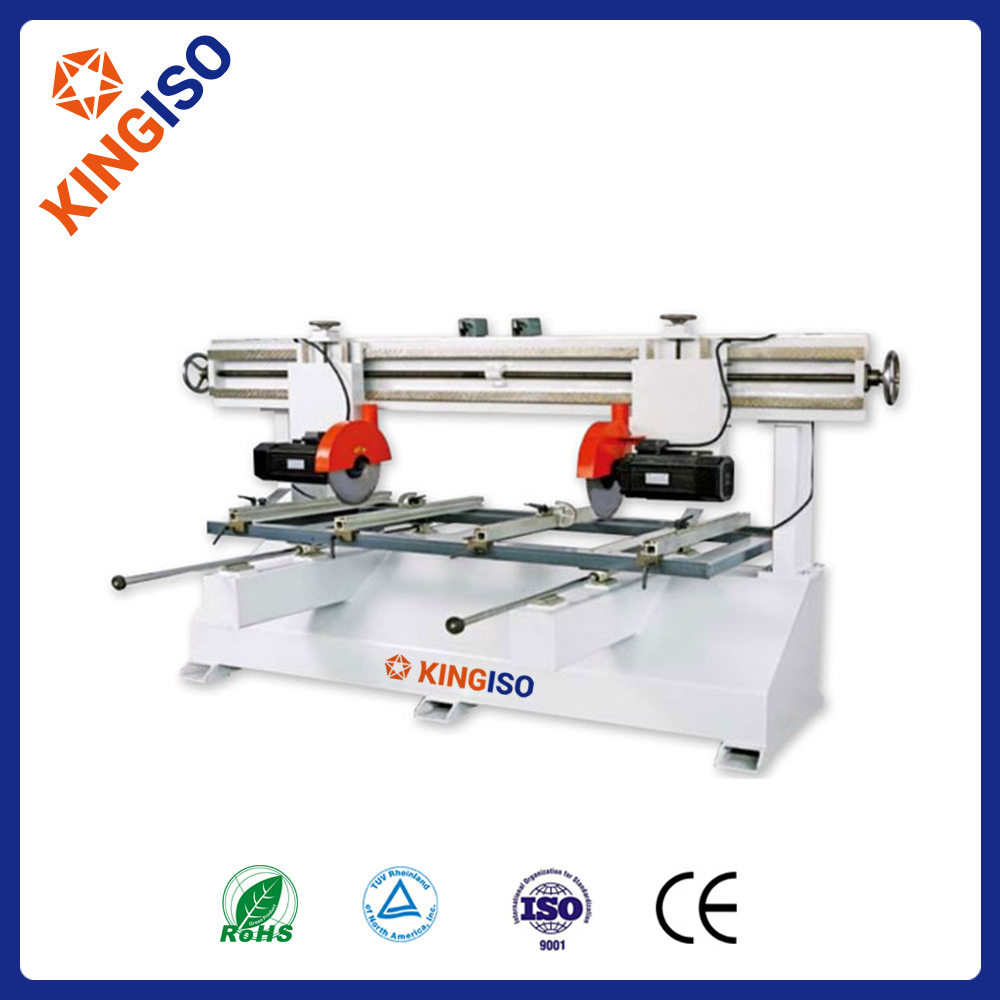 Technical parameter:
| | |
| --- | --- |
| Max. Working width | 2500mm |
| Min. Working length | 250mm |
| Max. Working thickness | 80mm |
| Min.Working thickness | 6mm |
| Cutting circle of scoring saw unit(left and right) | Φ200mm |
| Cutting circle of cut-off saw unit(left and right) | Φ300mm |
| Cutting circle of milling cutter(left and right) | Φ140-Φ160mm |
| Spindle diameter of scoring saw unit(left and right) | Φ25.4mm |
| Spindle diameter of cut-off saw unit(left and right) | Φ30mm |
| Spindle diameter of milling cutter(left and right) | Φ40mm |
| Saw blade speed | 2900rpm |
| Spindle speed | 7500rpm |
| Scoring saw unit motor power | 2x2.2kw |
| Cut-off saw motor power | 2x4kw |
| Milling cutter motor power | 2x5.5kw |
| Feeding motor power | 3kw |
| Widen motor power | 0.25kw |
| Total motor power | 27kw |
| Feeding speed | 5-18m/min |
| Dust pipe diameter | Φ100x4 andΦ60x2 |
| Over size | 4350*2600*1600mm |
| Weight | 4800kg |
Function:
This machine used for wood floors,wood laminate floor, laminate floor, solid wood furniture, doors and windows , double end saw , tenon trimming and planing and so on.
Advantage:
1.Each spindle can rotate, convenient to achieve angle-truncate, tenon, groove and etc.
Drunken saw with jump saw function can reduce burr and side damage.

2.Installed crushing blade is helpful for the eductions of sheet metal and edge material.
Adopted widen by high precision linear orbit, machine can run in precision and wearable. It assure the precision when widen the working size, also can guarantee to fit your highly requirement for setting the working width.

3.Orbit lubrication can reduce the frictions of slide when moving, increase the nature life of orbit as well.

4.Supported with the roller bearing in the feeding belt, make the movement more stable and reduce the noise.

5.Much better to infeed the big size panels with the lengthen chain belt design.
In order to assure every chain board with high precision, we use the high hardness cast iron and treated with high temperature and machining by CNC.

6.Each spindle is equired with high precision bearing, spindle speed of milling units reach to 7500r/min.

7.Text controller adjusts the wide, reset accuracy of t 0.1 mm.

8.Each spindle is configureed with read out, can display the position of spindle veracious.

9.Adopted inverter for feeding, make the feed speed reaches t0 5-25m/min.

10.Adopted the high class electric component to build up the perfect electic system can increase the stabili zation.

11.Adopted excellent material to make of the pressure belt, keep good wearable.

12.Sealed safety enclosure can reduce noise levels, improve extraction and operator safety.

13.Guide rail safety enclosure assures the adjustion lead screw avoid sawdust pollution.